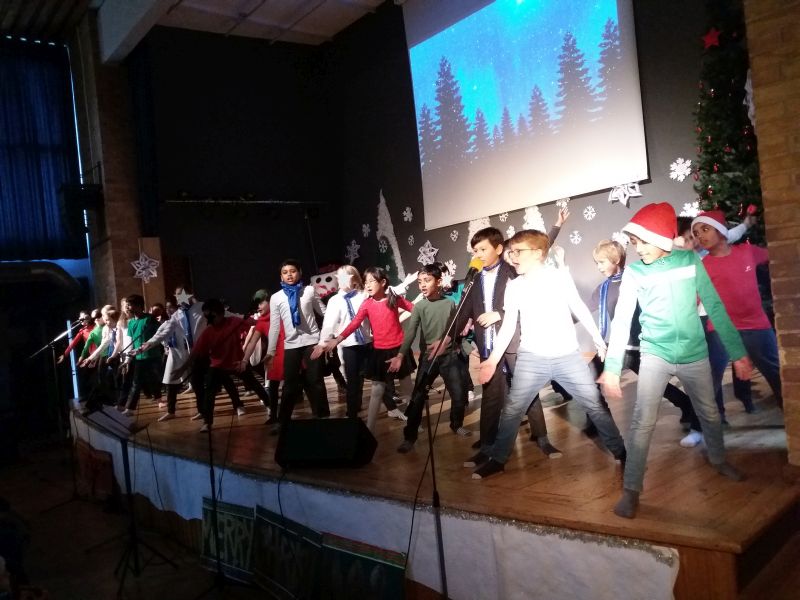 Once again it's this time of the year – dark and cold outside, days filled with singing, dancing, practicing lines and making props and costumes. On Wednesday and Thursday, 13th and 14th December 2017, the SISS Primary Christmas Production took place in the Aula. As a cheerful opening the Choir Club, conducted by Mr. Mayaki, performed the happy song "Sun Shine" .The Year 3 carol singers entertained with a mixture of English and German songs and poems and a lively dance performance of "Jingle Bells Rock".
The next classes on stage were the Year 4, who enchanted the audience with famous songs and the Christmas classic "Walking in a Winter Wonderland".
Talking about SunShine and Winter Wonderland…. everyone loves making snowmen in wintertime, but what happens when there isn't enough snow? The Flex children knew the answer! They performed "Snowmen at Sunset", a delightful story with irresistible songs and a great message about the importance of teamwork.
As a lovely ending of our show all children sang "Let it snow!" together with all parents, friends and families.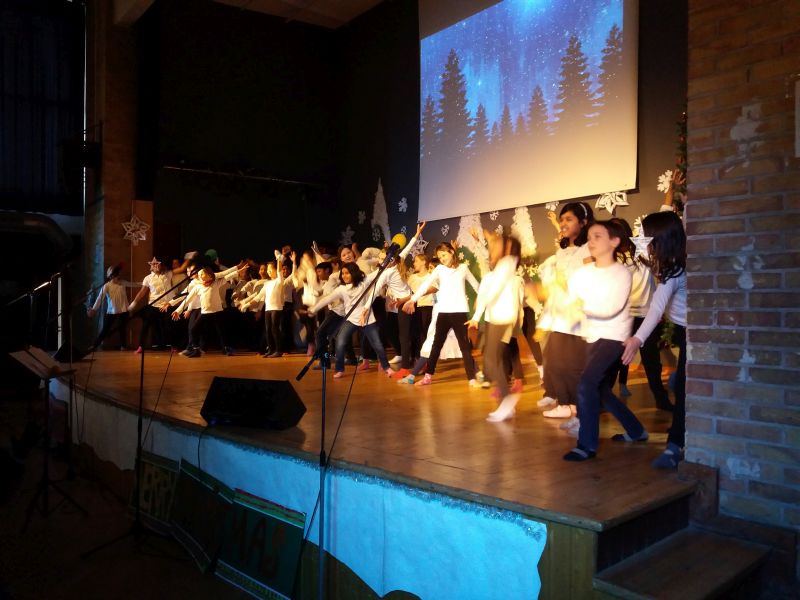 I would like to take the opportunity to thank the class teachers and Teaching Assistents, the music teacher Mrs Schuermann, all parents who helped with costumes and props, our caretakers, Mr Feick's light and sound team AND finally all children for their efforts, patience and hard work.
All parents and staff present thoroughly enjoyed the Christmas Production 2017.
Uta Wetterich, December 2017